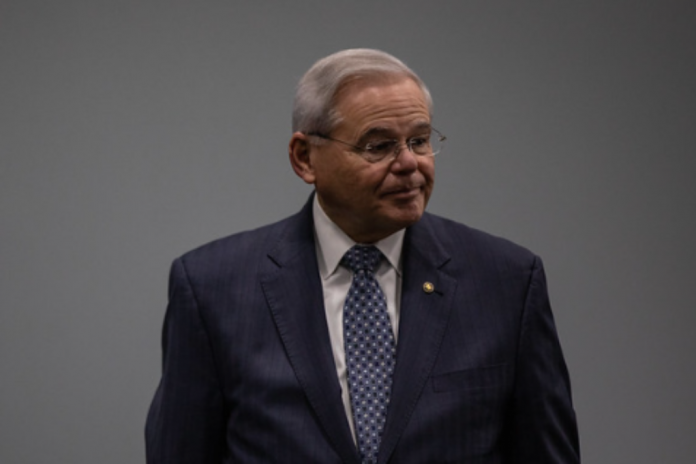 All the mainstream media can talk about are the number of legal battles that former President Donald Trump is facing right now. 
They often fail to mention that a number of very prominent Democrats are facing serious legal troubles of their own. 
And Chuck Schumer was speechless after Bob Menendez made this legal move. 
Bob Menendez is in big trouble if the allegations against him are true
Although the mainstream media only likes to focus on foreign conflicts and former President Donald Trump's legal woes, the truth is that the case surrounding Senator Bob Menendez of New Jersey deserves much more attention.  
Last month, Senator Menendez was indicted on federal corruption charges after he secretly aided the Egyptian government with the intent of avoiding the criminal prosecution of a close friend. 
In exchange, Senator Menendez and his wife allegedly received cash payments, a luxury car, and gold bars, which he kept in his private residence and ultimately earned him another federal indictment for corruption. 
Menendez said that he will not resign from office, but he has been removed from his role as Chairman of the Senate Foreign Relations Committee. 
However, Menendez returned to New York City on Monday to submit a plea deal for charges relating to his work with the Egyptian government. 
More specifically, Senator Menendez is submitting a not guilty plea on charges of collusion, which claim that he worked as an agent of the Egyptian government when he served as Chairman of the Senate Foreign Relations Committee.
As a member of Congress, Menendez is barred from acting as a foreign agent for a foreign government.  
According to Breitbart, Menendez is also accused of "passing information to the Egyptians about the staff at the U.S. embassy in Cairo, ghostwriting a letter on Egypt's behalf intended to influence fellow senators and urging the U.S. State Department to get more involved in international negotiations to block a dam project Egypt opposed, among other things." 
If found guilty, Menendez could face up to five years in prison. 
Senator Menendez has made it clear that he will not resign from office and there have been little to no discussions about any sort of expulsion efforts if he is found guilty. 
Senator Bob Menendez's corruption is likely just the tip of the iceberg
Although the allegations against Senator Menendez are shocking, this is most likely just the tip of the iceberg. 
Corruption runs rampant around Washington, D.C., and many acts of corruption like this go unnoticed or ignored. 
Hopefully, this case will serve as a warning to other elected officials who want to prioritize profits over their own nation. 
What makes this case especially shocking is that Egypt is no friend of the United States and has an authoritarian regime in place. 
Working with a regime like Egypt is not just illegal, but also flat out un-American. 
 Patriot Political will keep you up-to-date on any developments to this ongoing story.