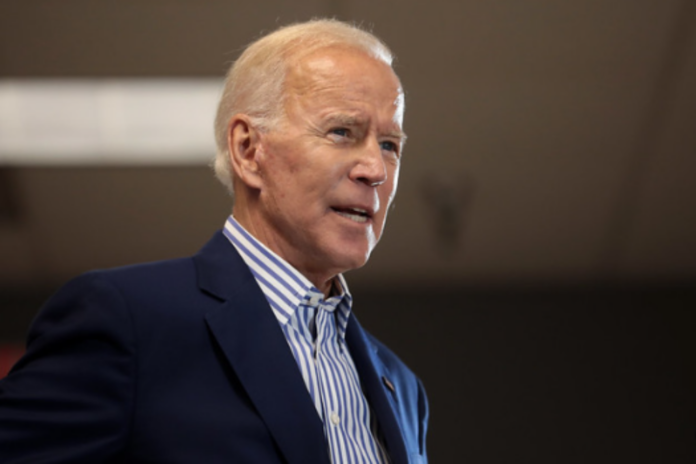 Monday marked the 22-year anniversary of the tragic 9/11 terrorist attacks that left thousands of Americans dead.
While Americans honored those who lost their lives that day, President Joe Biden was about as far away from New York City as possible.
And family members of 9/11 victims were grief-stricken after Joe Biden made this one disgraceful move.
Joe Biden just proved once again that he is not the man for the job
On Monday, Americans mourned the anniversary of the terrorist attacks that occurred on September 11, 2001.
Many believe preserving the memories of those who died is the obligation of all Americans.
Unfortunately, President Joe Biden was in Alaska on Monday and did not feel obligated to take part in such preservation.
Joe Biden's noticeable absence from the ceremonies in New York City caused immeasurable grief and outrage for many family members of 9/11 victims.
Retired Air Force Lt. Col. Donald Arias, who lost his brother Adam during the attacks on 9/11, voiced his outrage on Fox News.
"It's no surprise to me that he's not coming to Ground Zero or any of the 9/11 sites," Arias said. "And quite frankly, I prefer he stays away anyway. We will be spared one of his stories of how he can relate, like he did with the people of Lahaina, how he can relate because of a kitchen fire. We can do without that."
Matt Bocchi, the son of 9/11 victim John Bocchi, also said that "if our leader is so willing to not show up to the memorial service, it's showing the message that Americans have forgotten and that it's OK to forget. Unfortunately for myself and for all the other families and those joining with us this morning, we have no way of forgetting."
"This is something that forever changed our lives and this is something that we're going to live with forever, even if the rest of the country can let this be a day that they do forget," he added.
Despite these criticisms, White House Press Secretary Karine Jean-Pierre said "[President Biden] plans to honor the lives lost and the families of loved ones who still feel the pain of the terrible day."
She added that "this is something he feels is very important to do. We can only imagine the heartbreak and pain that the 9/11 families have felt every day for the past 22 years."
America needs a leader during these times of intense division
Joe Biden's absence this 9/11 shows that he is not fully committed to supporting the families of 9/11 victims.
Instead of standing with these grieving Americans, Joe Biden announced a major deal with Iran where his administration plans on sending them billions of dollars in exchange for a few prisoners.
That's why Joe Biden's foreign and domestic policy can best be described as "America last."
Patriot Political will keep you up-to-date on any developments to this ongoing story.