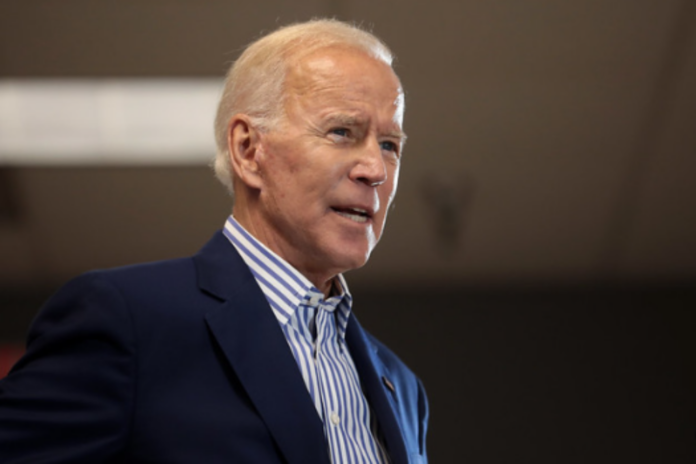 Joe Biden and his administration cannot put out the fire started by Hunter's sweetheart plea deal.
Americans are learning the disturbing details about how a weaponized Department of Justice and FBI protected Joe and Hunter Biden from investigators.
But now Joe Biden is deathly scared of what one ally will say behind closed doors.
Oversight Committee Chairman James Comer was furious about the revelations from IRS whistleblower Gary Shapley that the Department of Justice cut off investigators from pursuing leads that could have led to criminal charges against Joe Biden.
One of the bombshells Shapley dropped was informing Congress about a July 30, 2017, WhatsApp message where Hunter Biden shook down the Communist Chinese Party-connected CEFC energy company for $3.8 million under the threat of cutting off access to Joe Biden.
NEW: Rep. James Comer believes Biden may have committed treason, saying the Biden family cashed in on upwards of $40 million in exchange for influence.

"It borders on treason, in my opinion," Comer said.

Comer now has reason to believe that the Chinese Communist Party is still… pic.twitter.com/7Zax9LzBSy

— Collin Rugg (@CollinRugg) June 30, 2023
Comer called Joe Biden's conduct "almost treasonous" and noted that his Justice Department shut down an operation to search for Communist Chinese spies by claiming it was racist.
"DOJ will no longer use the framework of the China Initiative to organize or to describe our efforts to counter threats by the PRC government," Assistant Attorney General for National Security Matthew Olsen told reporters. "We are ending the China Initiative."
Comer also said a whistleblower would soon give testimony to Congress about CEFC receiving access to the U.S. market after paying off Hunter Biden.
"The whole business model for the Biden's with CEFC was to try to help China gain access, to reduce the barriers of entry for China. Because after China bought into the Smithfield food processing facility, the United States government really ramped up the barriers to entry for China," Comer stated.
"So one of the things, and you're gonna hear somebody talk about this in a deposition very soon, is that the Biden's agreed to accept money from China to help them invest in the United States," Comer declared.
Biden family business associate Tony Bobulinski told Tucker Carlson that Hunter's dealings with CEFC – a company many consider a front for Communist China's intelligence apparatus – compromised Joe Biden's ability to serve as President.
Oversight Committee Chairman James Comer believes the IRS whistleblower's testimony points to multiple pieces of concrete evidence that prove this is the case.
Patriot Political will keep you up-to-date on any developments to this ongoing story.