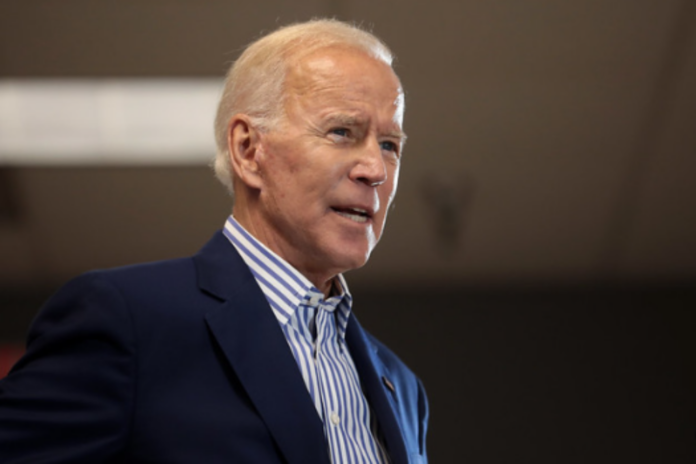 Donald Trump's recent indictments in Georgia have the American political universe turned on its head. 
Former President Trump and over a dozen of his allies are under intense pressure in what seems like a never-ending legal barrage.
But Joe Biden is sweating like a pig after one of Donald Trump's allies made this defiant move. 
All eyes are on Georgia following a slew of indictments against Donald Trump
Every other year, politicians claim that the upcoming elections are the most important of all time. 
Undoubtedly, politicians will make this same plea in the lead up to 2024.
However, there is no denying that the upcoming 2024 elections are unprecedented. 
Not only is incumbent President Joe Biden facing mounting legal pressure involving his son Hunter, but former President Donald Trump is also facing extreme legal pressure from the Department of Justice.  
Earlier this week, it was unveiled that Donald Trump and over a dozen of his cohorts are facing a slew of indictments from Fulton County District Attorney Fani Willis. 
Willis even went as far as to implement RICO charges, which are commonly used to identify and apprehend individuals and groups involved in organized crime.
Many legal experts question the viability of these charges, and already, some of the defendants involved are challenging these moves. 
Donald Trump's former Chief-of-Staff, Mark Meadows, is among those facing charges. 
However, on Tuesday Meadows' attorney moved to have his case moved to federal court. 
"Mr. Meadows is entitled to remove this action to federal court because the charges against him plausibly give rise to a federal defense based on his role at all relevant times as the White House Chief of Staff to the President of the United States," his legal team wrote. "Nothing Mr. Meadows is alleged in the indictment to have done is criminal per se: arranging Oval Office meetings, contacting state officials on the President's behalf, visiting a state government building, and setting up a phone call for the President. One would expect a Chief of Staff to the President of the United States to do these sorts of things.  This is precisely the kind of state interference in a federal official's duties that the Supremacy Clause of the U.S. Constitution prohibits."
Democrats have ignited a legal wildfire that they cannot put out
Most legal and political experts are convinced that the indictments waged against Donald Trump and his allies are an attempt to influence the 2024 election. 
It is no coincidence that many of the indictments facing Donald Trump came in the immediate aftermath of House Republicans making major moves against Joe Biden and his family. 
Only time will tell whether or not these indictments go anywhere and the possible impact they could have on the 2024 election. 
But one thing is clear.
Democrats are coming for blood – and they will not rest until Donald Trump's life is ruined. 
Patriot Political will keep you up-to-date on any developments to this ongoing story.